Bolongo Bay Beach Resort Area Guide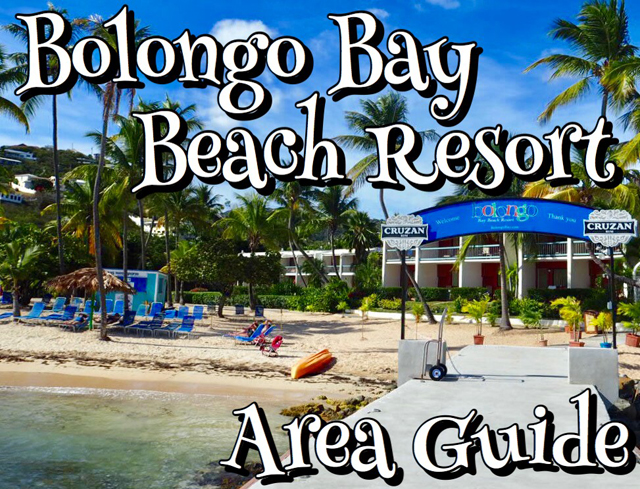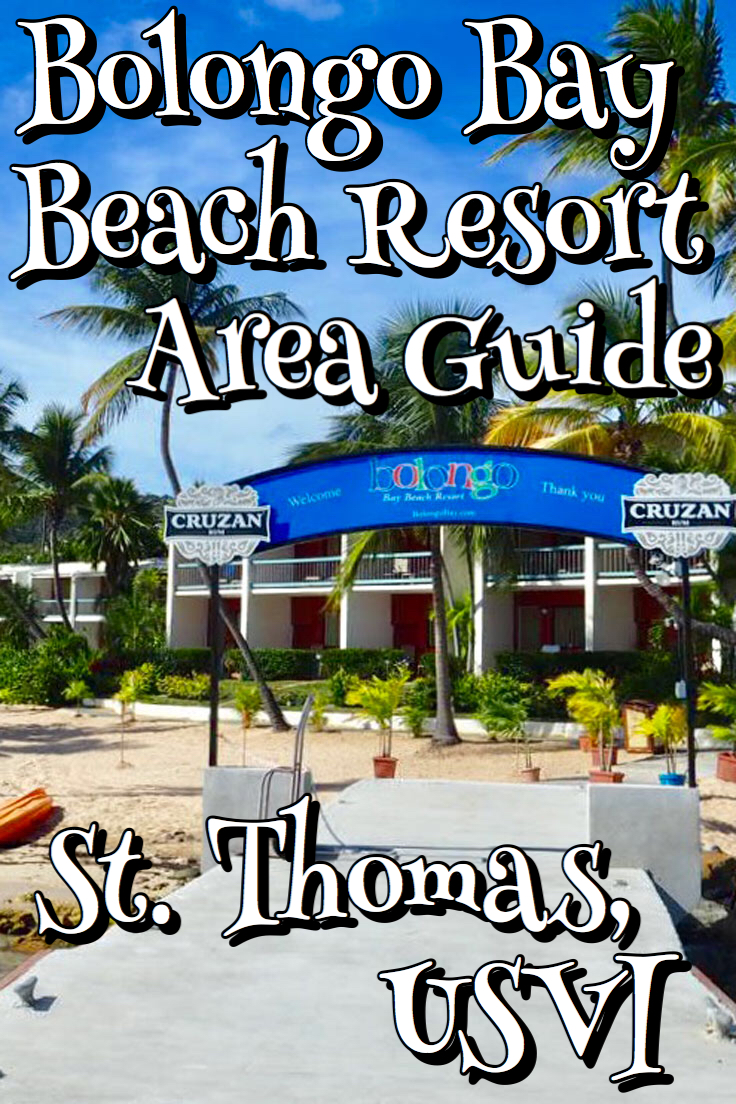 Property Overview -
Nightly entertainment, fresh seafood dinners, all-inclusive packages, and on-site water sports are just a few of the reasons why guests love Bolongo Bay Beach Resort. With all the amenities right at your resort, you may wonder why you would want to leave property, but you certainly do not want to miss the excitement that awaits throughout the island! Whether it's your first time to the island or you 10th, there is always room for new adventures to be had in St. Thomas. From beaches to shopping, I have your local guide to the Bolongo Bay area to make sure you hit all the island highlights!
Shortcuts -
- Beaches around Bolongo Bay Beach Resort
- Popular Day Trips from St. Thomas
- Dining
Location & Transportation -
Save yourself from the hassles associated with shared airport transfers such as waiting for the airport taxis to fill up, crowded vehicles, and multiple stops to get to your destination. Delight in a seamless island arrival with affordable, convenient, and friendly airport transportation that begins with a greeter waiting for you at baggage claim. Non-stop direct transfers are available from the St. Thomas airport right to Bolongo Bay Beach Resort, and a stop at the market or convenience store is available upon request. Behold the superior experience of personalized service with our Private Airport Transportation.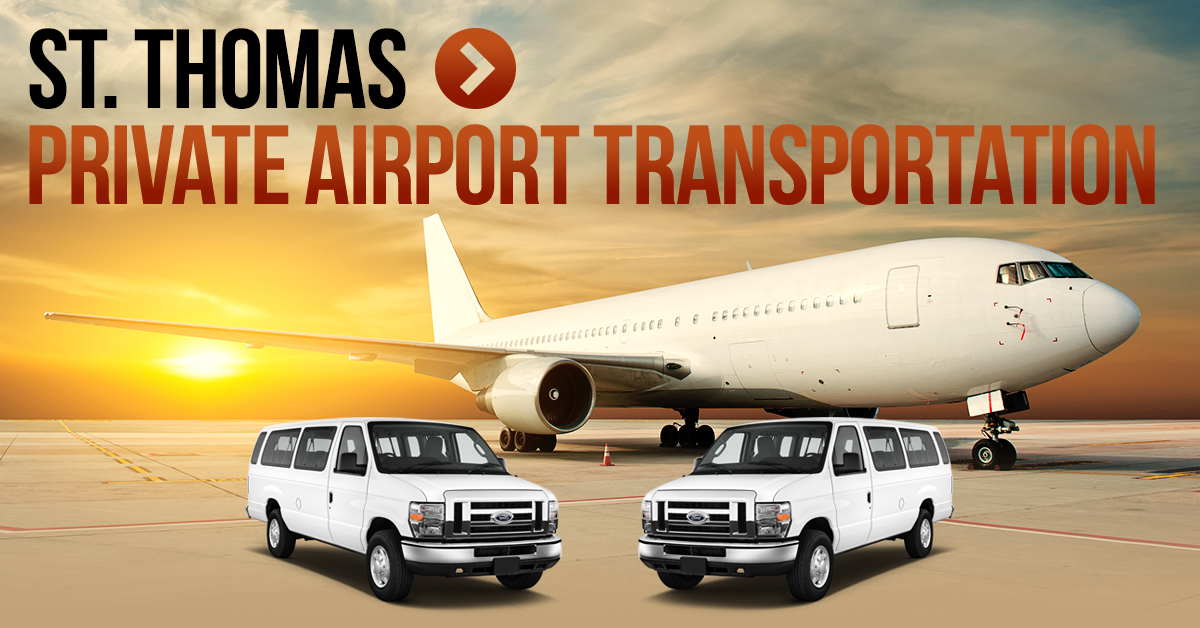 Beaches Around Bolongo Bay Beach Resort -

Bolongo Bay Beach - Snorkel among sea turtles, enjoy a beachside bucket of rum, and play a round or two of cornhole at the famous Iggies Beach Bar, all found at your St. Thomas home at Bolongo. Guests at Bolongo can also enjoy the on-site water sports, dive club, and complimentary beach chairs.

Bolongo Bay is also just a 15-minute drive away from top St. Thomas beaches on the eastern side of the island such as:

Secret Harbor – Secret Harbor is located at Secret Harbor Beach Resort, but this resort is more open to the public than most on St. Thomas and welcomes cruise and other hotel guests. Secret Harbor is one of the top snorkeling spots on St. Thomas and has water sport rentals and two great beachside restaurants. This is a great family beach with shallow water snorkeling and a floating dock.

Sapphire Beach – Sapphire Beach is properly named for its bright blue St. Thomas water. In addition to beach-side food, beverage service and abundant coral and marine life, Sapphire beach has its own unique charm. With the white-cheeked pintail ducks roaming the shore and the beautiful rock formations at the far end of the beach at Sapphire Point, it is another popular St. Thomas wedding location for its unique beauty. Sapphire beach also has Parasailing opportunities for a great time in the water!

Coki Point – Coki Beach is best known for its abundant schools of fish and great snorkeling in St Thomas. With facilities, lifeguards, watersport and beach chair rentals, and beachside restaurants, Coki is fit for a day of fun at the beach. Additionally, Coki has some great Scuba Diving in St Thomas including introductory dive experiences for those who have never done it before! Because of its popularity, Coki is known to be heavily populated on cruise ship days. Check the cruise ship schedule to avoid crowds.

Lindquist Beach (Smith Bay Park) – Lindquist Beach is protected by the Magen's Bay Authority and is one of the most pristine beaches in St. Thomas. You'll find fantastic views of St. John and the British Virgin Islands along with facilities, picnic tables, and pavilions for rent at Lindquist. Chickens and occasional white-cheeked pintail ducks are known to comb the shores of Lindquist, and the water at this beach is particularly lovely at the St. Thomas sunset hour.

Take the opportunity to visit Sapphire Beach and book a St. Thomas Parasailing experience. or take an Island Tour with a Beach Stop with convenient pick up right from the Bolongo lobby to experience Sapphire or Coki Beach!
Areas to Explore -

Red Hook - Discover where the locals go for a night on the town, just 15 minutes east of Bolongo, in the area of Red Hook. From late night pub hopping to afternoon souvenir shopping, Red Hook has something for everyone. Boat charter pick-ups and ferry services to St. John and the British Virgin Islands run daily from Red Hook. You'll also find a market, postal services, jewelry and apparel stores, and a host of restaurants all within an easily walkable strip. Red Hook is the place to go for island hopping, water-side dining, and light shopping, all conveniently located near Bolongo Bay.
Havensight - Havensight Mall is the bustling area of the island where the majority of our cruise ships come into port. Here you'll find souvenir shops galore, local dining spots, and the ever-popular Sky Ride to Paradise Point. Watch the massive cruise ships depart while you shop or take a short walk over to Yacht Haven Grande. Admire the yachts in port, do some tax free luxury shopping, or enjoy a dinner on the water and watch the sunset over Charlotte Amalie. Havensight is just 15 minutes away from Bolongo Bay and just a 15 minute walk to or from Downtown Charlotte Amalie.
Downtown Charlotte Amalie - History, shopping, and dining, the perfect way to spend a day is with a visit to downtown! Downtown Charlotte Amalie is just a 20-minute drive away from Bolongo Bay Beach Resort or a short walk along the waterfront from Havensight. You can rack up on tax and duty free deals at the abundant jewelry, liquor, apparel, and souvenir stores that line the alleyways. Enjoy an authentic Caribbean lunch and explore the historic sites on a self-guided walking tour. Take a leisurely stroll through the historic alleys or along the picturesque waterfront. Ferry service is also available from downtown to select neighboring islands. Look out for seasonal events hosted in downtown such as Carnival in April and Miracle on Main Street around Christmas time. A visit to Charlotte Amalie is a must for all St. Thomas visitors!
Popular Day Trips from St. Thomas -

Visiting St. John from Bolongo Bay – Visiting our sister island, St. John, is a unique must-do experience as St John is made up largely of the pristine, well-maintained Virgin Islands National Park and the only way to get there is by boat.
Red Hook Ferry Dock - There aren't many islands in the world where you can take a 10-minute ferry ride and experience an entirely different island with its own unique sights to offer which is why one of the top attractions of St. Thomas and St. John vacations is their proximity to each other and their neighboring Virgin Islands. It really is that easy getting from St. Thomas to St. John. Once in St. John, you have opportunities to visit many of the pristine beaches on the island including Honeymoon Beach. You can also experience the unique opportunity of an Eco Tour which truly highlights the beauties of the Virgin Islands through exciting kayaking, breath-taking hiking and amazing snorkeling. Although there are some opportunities in St. Thomas, there is a larger selection of ecotours in St. John.

Visiting Jost Van Dyke from Bolongo Bay – Getting to Jost Van Dyke, BVI is a great option for passport-ready travelers. Ranked as one of the top things to do from the U.S. Virgin Islands, a day trip to Jost Van Dyke is an opportunity to bask in the glory of the sun, enjoy the beach bars around and take in a breath of fresh air in the British Virgin Islands!
Red Hook Ferry Dock – Although a less popular option, you can visit Jost Van Dyke through the Inter Island Ferry Service located at the Red Hook Ferry Dock. This allows guests to get to Jost Van Dyke and enjoy the destination itself, but it takes a little over an hour to get there.
Things to Do -

Through our activity and transportation booking service, CaribbaConnect, you can experience all the top things to do in St. Thomas with just one click. Visit our booking site to hit the many St. Thomas attractions and excursions available for Bolongo Bay Beach Resort guests.
Parasailing - Located in Sapphire Beach and Havensight, experience St. Thomas from a bird's-eye view on this thrilling Parasailing Excursion that combines powerboating, parachuting, ballooning, and gliding all into one unforgettable adventure in the Caribbean Sea. Being within a 10-minute drive from Bolongo Bay, this is a great opportunity to have the experience of a lifetime!


Eco Tours - With a 5-minute drive to the Mangrove Lagoon from Bolongo Bay, explore the hidden beauty of St. Thomas on an ecotour. Ecotours allow you to discover St. Thomas gems that can only be experienced on an ecotour such as the St. Thomas mangrove lagoon on a Mangrove Lagoon and Cas Cay Kayak, Hike, and Snorkel Ecotour. These tours venture to marine sanctuaries for a unique encounter with nature. See all your ecotour options with our Local Guide to Ecotours.


Diving - Whether you are a dive master or you are just thinking of giving it a try, St. Thomas has a dive experience for all types of divers! Being at Bolongo, you can easily make it to Coki Beach and take the opportunity to experience some of the best diving on the Discover Scuba Diving excursion or try the Coki Beach Scuba Dive. If that's not enough, and you want to try something a little more adventurous, you can also do 1 Tank or 2 Tank boat dives right from there!


Shopping- Experience premier shopping destinations and make the most of duty free jewelry and luxury brands on an Island Tour with Shopping. St. Thomas offers incredible shopping deals and selection on jewelry, watches, perfume, liquor and tobacco, electronics, and more. Discover the many St. Thomas shopping options and information on duty free allowances in our Local Guide to St. Thomas Shopping.
Dining -

Bolongo Bay Beach Resort offers a variety of dining options for their guests including all-inclusive packages.
Iggies Beach Bar and Grill is Bolongo's beachside restaurant, voted one of the top beach bars in the Caribbean. In addition to beach volleyball and cornhole, colorful adirondack chairs lining the shores, and nightly entertainment, Iggies offers a casual beach bar menu and delicious ice-cold cocktails for lunch and dinner.
Lobster Grille serves breakfast, lunch, and dinner in an ambient, open-air setting featuring a beautiful ocean view and delectable seafood specialties.
If you're looking to venture out to one of the many dining areas on island, our dining guides will help you choose the restaurant that's sure to hit the spot.
Drink, relax, and enjoy the many amenities available at your home away from home at Bolongo Bay Beach Resort. Then let CaribbaConnect take you on adventures throughout St. Thomas from the moment you arrive with private transportation to kayaking, shopping, sightseeing, and boating excursions throughout your stay for memories that will last a lifetime!
Experience the Best,
Amit
CaribbaConnect Mentioned Excursions:
Private Airport Transportation
Full Day Sail to Jost Van Dyke
Mangrove Lagoon and Cas Cay Kayak, Hike, and Snorkel Ecotour
Public Shopping and Sightseeing Tour