Where Does Royal Caribbean Dock in St Thomas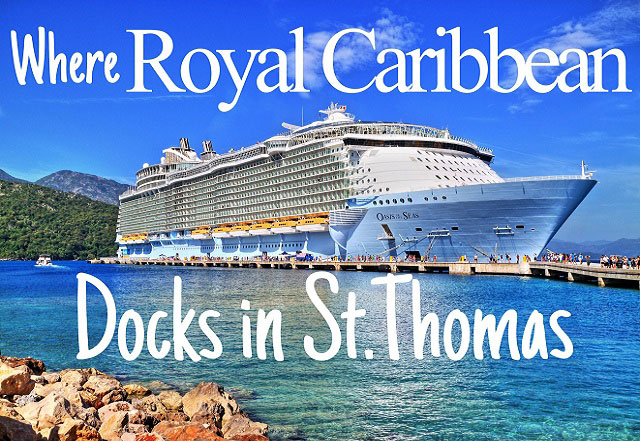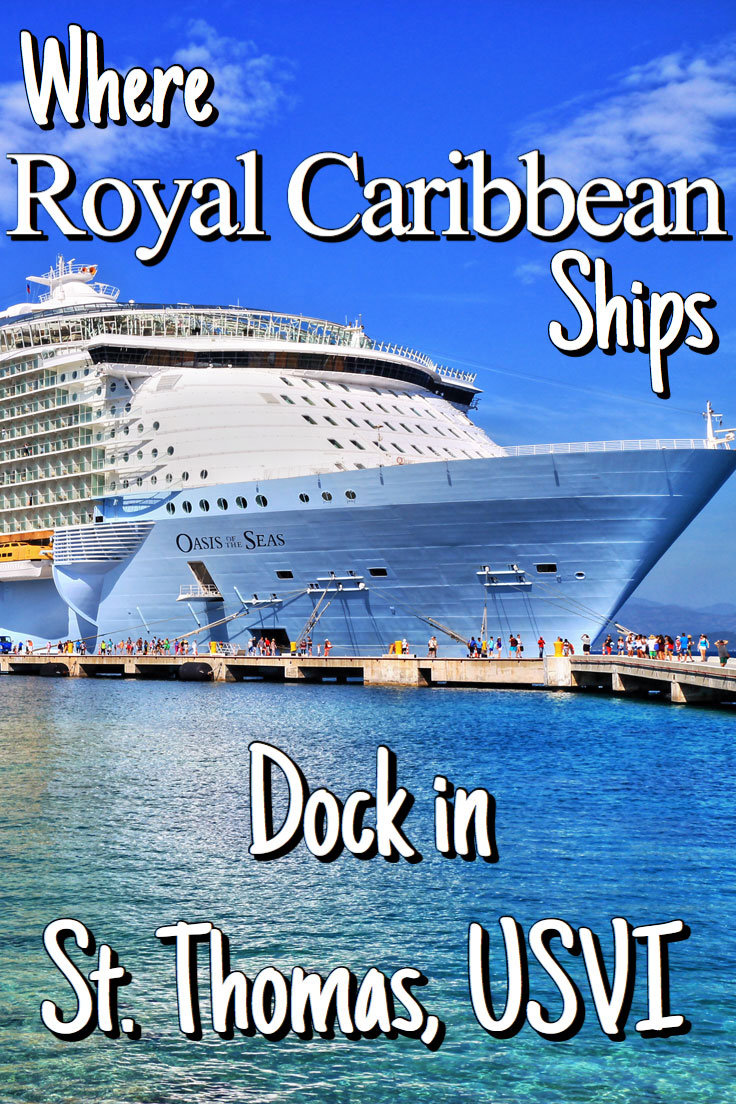 Royal Caribbean has a reputation as one of the top cruise lines in the world, known for world class ships and the best destinations! When it comes to your Caribbean cruise, you know you're in great hands at sea, and you want that same assurance for your time on shore. For your day in St. Thomas, you won't find a more personalized service than from CaribbaConnect. Our virtual concierge service offers the top tours and excursions in St. Thomas with quick click booking and real life local experts to help you plan your perfect day in port. We provide free resources on all the island insight you need before you step off your ship and into the paradise of the US Virgin Islands! The best way to start planning your Royal Caribbean cruise to St. Thomas is by finding out where your ship will dock and reading our local guide to Crown Bay to get to know your cruise port and all of the services available right where you disembark.
Harmony of The Seas
Docking in Crown Bay
St. Thomas is proud to host one of the largest ships in the world, and the Harmony of The Seas in port is a sight that cannot be missed towering over the Crown Bay Cruise Port and sporting the tallest waterslide at sea! When you've had your fill of its world renowned dining and have become well acquainted with its showstopping amenities, St. Thomas is waiting with welcoming arms to show you the best of the Caribbean from world class St Thomas Beaches and tax free shopping to luxurious charters and sea turtle encounters!
Allure of The Seas
Docking in Crown Bay
With visits several times a month, The Allure of The Seas is a familiar sight in Crown Bay. Much like its sister ships, the Oasis of the Seas and the Harmony of the Seas, it's recognized by its massive size and amphitheater stern that projects sounds of fun at sea every time it sails away. When you take a break from the ship's incredible onboard offerings of an ice skating rink, broadway musicals, water park, and more, and step into paradise, St. Thomas has a host of unforgettable excursions from island tours with picture perfect panoramic views of your ship to parasailing sky high over the islands to make your Caribbean cruise even more memorable!
Oasis of The Seas
Docking in Crown Bay
The Oasis of the Seas is among the largest ships in Royal Caribbean's fleet and matches the impressive amphitheater designs of its sister ships, the Allure of the Seas and the Harmony of the Seas, displaying for all on shore the fun and adventure that sets this ship apart. From surf simulations and rock climbing walls to Central Park and Casino Royal, the Oasis is a WOW of a ship! A WOW of a ship needs a WOW of an island for a port. From shipwreck dives to island hopping charter, you're sure to find plenty of WOW in St. Thomas!
Serenade of The Seas
Docking in Crown Bay
The newly renovated Serenade of the Seas is full of fun on the Caribbean Sea! When you're not playing a round of mini-golf, watching a poolside movie on the big screen, or enjoying a delicious meal from their new onboard dining options, you'll be out exploring top Caribbean destinations. From the moment you pull into crystal clear waters and step out into the colorful Crown Bay Cruise Port, you'll know you've found the best of the Caribbean in St. Thomas!Whether you spend your day on a locally guided food tour through historic downtown, relaxing on a sail to St. John, or kayaking and snorkeling through the exotic mangrove lagoon, your day in port is sure to be a true piece of paradise!
Anthem of The Seas
Docking in Crown Bay
The Anthem of The Seas is one of the newest ships in the Royal Caribbean fleet, and its amazing innovations like skydiving simulations and aerial shows make for a truly spectacular and unmatched cruise to the Caribbean! Of course the incredible North Star 360 viewing capsule sets the Anthem apart even from the shore. After you've experience amazing views of the island from North Star, paradise awaits in St. Thomas! From an all inclusive private sail complete with a Caribbean lobster feast to a personalized tour of St. Thomas' famous beaches, you'll discover for yourself that a one of a kind ship sails to a one of a kind island!
Symphony of The Seas
Docking in Crown Bay
At 1,1888 ft, the Symphony of The Seas will be the largest ship to dock in St. Thomas as it will also be the largest ship in the world! While this impressive amenity loaded ship will make its maiden voyage in April 2018, you can already begin booking 2018 cruises to St Thomas on Royal Caribbean's website. Since it's never too early to start planning an awesome Caribbean cruise, start exploring the Crown Bay Cruise Port, and discover the adventures that await in St. Thomas!
With the amazing activities on your ship and the top excursions in St. Thomas, your Caribbean cruise is sure to be the vacation of a lifetime for you and your family! Please note that while Royal Caribbean ships are typically scheduled to dock at the Crown Bay Cruise Port, the schedule is subject to change without our notice, and your ship could dock at Havensight Mall. You should always check with your cruise line to verify.
Be sure to check out our blog article on A Local's Guide to St. Thomas: Know Before You Cruise, and visit our Shore Excursions page to book the best shore excursions on St. Thomas! If you have any questions about Where Royal Caribbean Docks in St Thomas or any questions about the island, call or e-mail us for authentic local insight!
Enjoy the Royal Treatment,
Amit