Crown Bay : Exploring the Cruise Port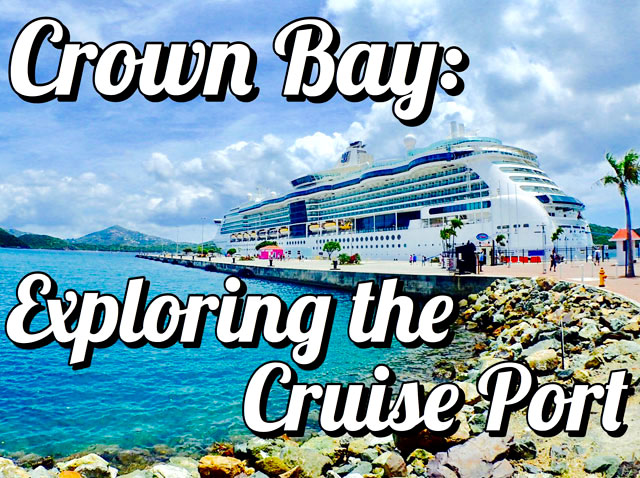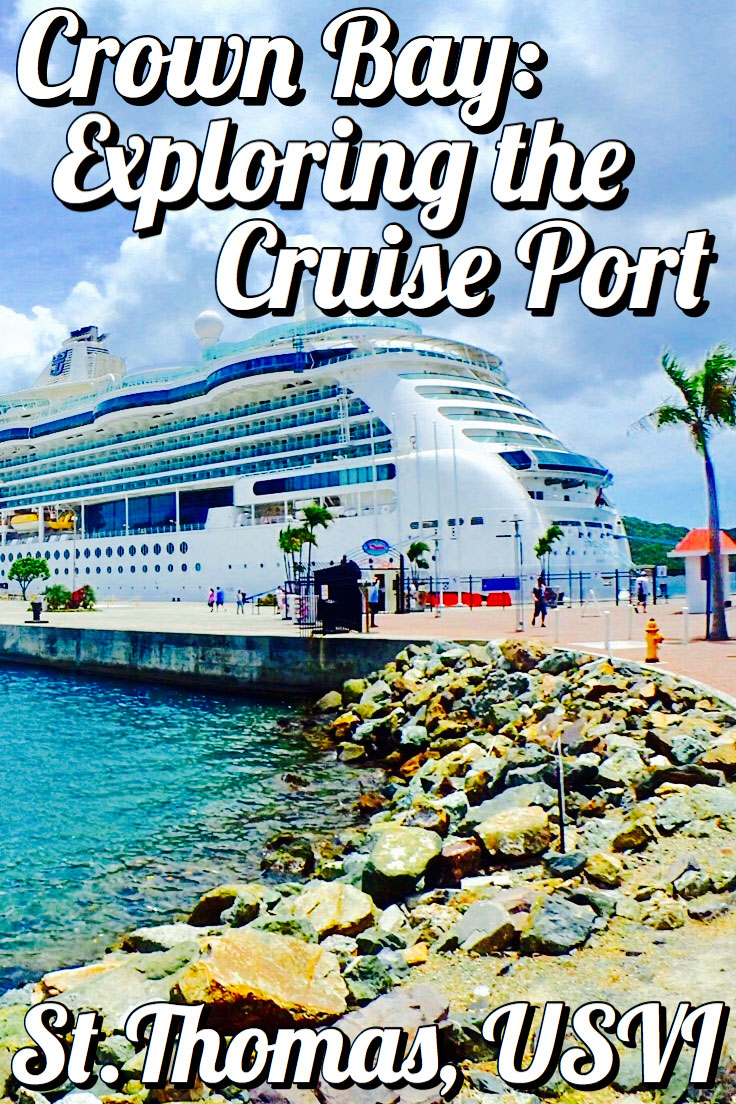 One of the many great things about taking a cruise is that you have very little to plan. After all the ship gives you a schedule every day, serves your meals, and provides all your entertainment! However when it comes to your port days, it's up to you how to spend them, and getting to know your cruise ports is a great way to start planning. While most cruise ships in St. Thomas dock at Havensight Mall, more and more ships are docking at Crown Bay. Finding out which dock your cruise is coming on is your first step to planning your day. If your ship is arriving at Crown Bay, you're in the right place! Let me be your local guide to your cruise port before you even set sail on your cruise. I'm here to answer all your questions about Crown Bay St Thomas from where to shop, how to get around, and even how to get experience the best excursions right from the port!
Crown Bay St Thomas - Overview
The moment you step off your ship at the Crown Bay Dock St Thomas the sounds of the island and turquoise Caribbean Sea welcome you to paradise! Head straight to the shops or stop and take a postcard perfect photo of your ship along the rocky island coast. Get your fill of tax free and duty free shopping at the stores at Crown Bay and Crown Bay Marina or hop in a taxi and head to your island excursion. Everything you need to explore St. Thomas your way is waiting for you at Crown Bay!
Crown Bay Cruise Ship Dock - Location & Transportation
The Crown Bay St Thomas cruise port is located on the southwestern side of the island. Taxis to shopping, excursions, island tours, and St Thomas Beaches Near Cruise Terminal will pick up right from Crown Bay and Crown Bay Marina. Charlotte Amalie is about a 30 minute walk away to the scenic waterfront downtown where you will find tax and duty free shopping, historic sites, and Caribbean dining spots. St. Thomas is only 32 square miles so the whole island is within reach even on a port day!
Crown Bay Dock Stores
Building A
Milano Jewelers
Shoppers Haven
Diamonds International
Klassique Jewelers
Building B (Services)
First Bank VI
Crown Bay Cruise Lounge
Crown Bay Center Management Offices
Neltjeberg Bay Enterprises
St. Thomas Dialysis Center
Building C
Omni's
Royal Caribbean
Little Switzerland
Penha Duty Free
Jewels
Cardow
Building E
The Owl & The Seahorse
Crown Bay Gifts
V&G Originals
Building F (Dining & Entertainment)
Costa Java
Crown Bay Gaming Center
Your Choice Cafe 1 & 2
Island Flavor
Building G
Angel Clothes & Souvenirs
Caribbean Choices
Caribbean Marketplace
○ Sandals for Your Neck
○ Island Ambrosia
○ Ana Souvenir Jewelry
○ Spice Isle
○ Get Right Tees
○ Oasis Jewelers
○ Tina's Treasures
○ La Rosa Swimwear
○ Yoisma Design
○ St. Thomas Hot Spot
Building H
Jewel House
JC Creations
Del Sol
Cariloha
Crown Bay Marina Stores
Crown Bay Boatyard
Water Island Ferry/Launch Service
Gourmet Gallery
Tickles Dockside Pub
Scoops & Brew
Island Marine Outfitters
Blue Island Divers
Your Choice Laundry
Phoenix Visions Hair Design
Balls of Bliss Acupressure Tools
Style-A-Dog
AT&T
Knight Business Center and Mail Stop
Crown Bay Store Hours
The shops at the Crown Bay are typically open around 9-5. They operate around the cruise ship schedules, so you may find them open a little earlier if your ship comes in sooner or later if you ship stays beyond 5pm. The stores will also stay open later if there are local events hosted in the evening at the cruise port. The stores at Crown Bay Marina each have their own unique hours and are less dependent on cruise ships, but you can count on the restaurants and grocery store at Gourmet Gallery to be open during cruise ship hours.
Crown Bay St Thomas- Shopping
The shops are open and ready the moment you step off of your ship in Crown Bay! You'll find tax and duty free deals on souvenirs, liquor and tobacco, and jewelry of all kinds from luxury watches to Caribbean gems. There's even an open air marketplace with kiosks of local goods such as spices and handmade jewelry. Even more shops and services are available at Crown Bay Marina, just a short walk away. Shopping at Crown Bay makes it easy to score great deals with time to spare for your island excursions!
Crown Bay - Excursions from Cruise Port
These awesome island excursions pick up directly from Crown Bay and Crown Bay Marina for your convenience. Just get off your ship or charter, and be on your way!
Crown Bay Dock St Thomas - Other Cruise Ship Friendly Excursions
If your excursion of choice doesn't pick up from Crown Bay, have no fear! All St. Thomas excursions are just a taxi ride away, and the local drivers waiting as you disembark your ship know the island well and will make sure you reach your excursion on time. No matter which excursion or tour you choose, our expert local guides know how important your cruise ship schedule is, and they will guarantee you are back on your boat with time to spare.
Shopping, transportation, island excursions, and nearby scenic Charlotte Amalie, there are so many ways to enjoy St. Thomas from Crown Bay! All that's left to do is choose how you want to see and experience the island on your cruise to St. Thomas!
Be sure to check out our blog article on A Locals Guide to St. Thomas: Know Before You Cruise, and visit our Shore Excursions page to book the best shore excursions on St. Thomas! If you have any questions about Crown Bay Dock St Thomas or any questions about the island, call or e-mail us for authentic local insight!
Step into Paradise,
Amit
CaribbaConnect Mentioned Excursions:
St. Thomas Private Sightseeing Tour
Island Tour with Shopping stop in St Thomas
Private Sightseeing and Shopping Tour in St. Thomas
Island Tour with Beach stop in St Thomas
St. Thomas Private Sightseeing and Beach Stop Tour
Island Tour with Shopping and Beach Stop in St Thomas
Mangrove Lagoon and Cas Cay Eco Tours
Half Day to St. John with Lunch
Large Group Power Catamaran Tour - USVI