What Are the Best Times of Year to Travel to the Caribbean?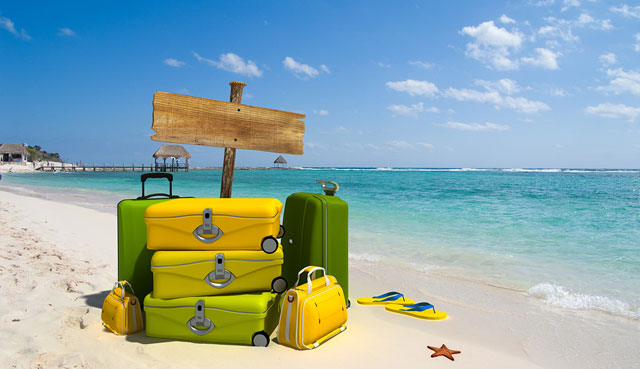 Booking your vacation to paradise is exciting. Warm sands, azure waters and cool breezes await you, whether you're heading for the US Virgin Islands, the Bahamas or Antigua. You're ready to toss your cares away and stroll hand in hand with that special someone down a white sand beach while the waves break gently beside you. It's all right at your fingertips – you just need to know the best times of year to book your travel to the Caribbean.
Wintertime
Winter is actually the peak travel season for visitors heading to the Caribbean islands. That's because temperatures rarely vary – lows are in the 70s, and highs are in the 80s. That's a great change from the ice and snow that most people in North America (and the rest of the Northern Hemisphere) will experience. Travel in the winter is usually a little more crowded, and you'll pay a bit more in terms of airfare and accommodations, but it's the perfect way to beat the winter blues.
Spring and Fall
Spring and fall are what are called "shoulder" seasons. They're the two seasons leading into and tapering off of high season. You'll see more travelers in very early spring, and late fall than you will during late spring and early fall (winter is the peak travel season, remember). If you're looking for moderate crowds and slightly better pricing on accommodations, these two seasons are for you.
Summer
Summer is low season – June, July and August see the fewest travelers to the Caribbean islands, as well as the lowest prices for accommodations and airfare. However, summertime temperatures are a little higher than throughout the rest of the year (the trade winds will keep you nice and cool, though). Highs average in the 80s, and lows are in the 70s, which still sounds pretty paradisiacal.
Hurricanes
Hurricane season includes part of the low travel season and the fall shoulder season, as it spans June through November. If you're worried about actually experiencing a hurricane, understand that the most common times of year for these storms is in September and October.
When to Visit?
As you can see, there is really no bad time to visit the Caribbean islands. Any time of the year is the perfect opportunity to book your trip and experience the warm sun, white sands and blue waters of this region.