Understanding the Difference between Eastern and Western Caribbean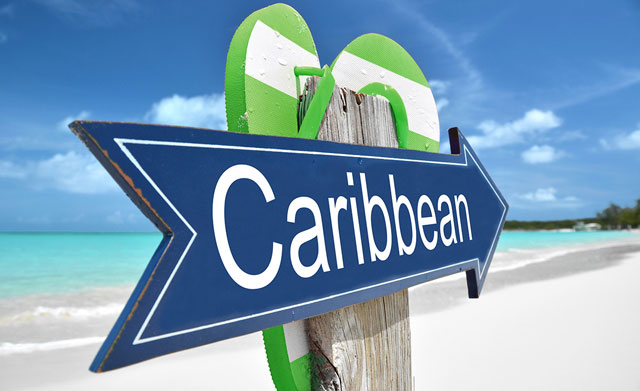 You'll hear a lot of confusing terms thrown at you while you plan your vacation to the Caribbean islands. You'll have to know about customs, about duty free shopping, and about local cuisine and dress codes for example. You'll also hear the terms "eastern Caribbean" and "western Caribbean". What do those really mean, though?
The Origin
Originally, the terms eastern and western Caribbean were used by the cruise industry to denote the general areas one would visit during a specific cruise. Eastern cruises would take you to the outlying Caribbean islands, those closest to the open Atlantic. Cruises through the western Caribbean would include islands closer to the mainland US and Cuba, or Mexico. However, there's actually a bit more to it than just cruise industry use.
Designations of the Islands
You'll find there are some very real differences between Caribbean islands in the western and eastern areas. The eastern islands often have more historic sites, and were claimed for European powers well before the western islands were discovered. Eastern islands include places like the US Virgin Islands, the British Virgin Islands, St. Maarten, Puerto Rico, the Leeward and Windward Islands, and more. The western Caribbean is home to places like the Bahamas, Aruba, Trinidad and Tobago, Cuba and the Florida Keys.
Eastern Caribbean islands offer more in the way of tours and excursions, and some are more urbanized and modern than what you'll find in the western Caribbean. Western Caribbean islands are more "adventure" oriented (although you'll find plenty of adventure in places like the US Virgin Islands).
Why Does It Make a Difference?
Understanding the differences between eastern and western Caribbean islands is important for several reasons. First, if you're booking a cruise, this will determine what ports of call your cruise ship makes, and where you'll be able to shop. For instance, if you wanted to stop in the US Virgin Islands and enjoy some duty free shopping, you'd need to make sure you chose a cruise that went through the eastern Caribbean islands. If you wanted to snorkel off the coast of the Bahamas, you'd opt for the western Caribbean cruise.
Finally, it will also make a difference in where you'll need your passport to leave the cruise ship. The US Virgin Islands are a US territory, which means that citizens don't need a passport to enter. The same cannot be said for Aruba or the Bahamas, where you'll need a current passport to set foot on land.