What to Pack for a Caribbean Vacation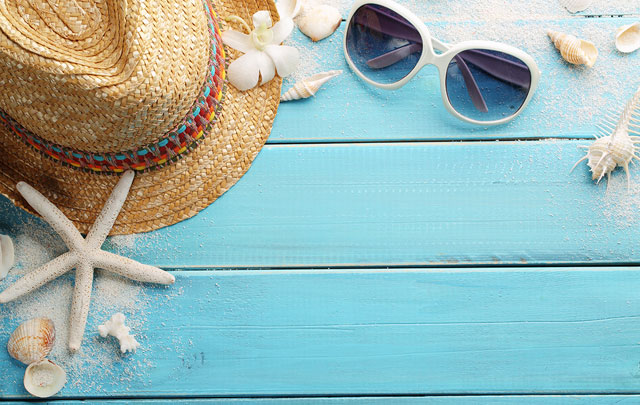 Preparing for Caribbean holidays requires plenty of forethought and preparation. You'll be traveling to a tropical paradise, and no matter where you're from originally, you'll find that your destination is different in just about as many ways as you can imagine. What should you pack for your Caribbean holidays? Let's take a look.
Your Documents
You'll need your travel documents, certainly. If you'll be visiting anywhere other than the US Virgin Islands, you'll need a passport to get in (assuming you're a US citizen – if you're not, then you'll need a passport for the USVI as well). Other documents you need to bring with you include your driver's license, insurance information and any other information you'll need to get into your country of destination or use while you're there.
Clothing
You'll be enjoying a tropical paradise during your Caribbean holidays, but that doesn't mean you'll be able to walk around in your bathing suit the entire time. You'll need to pack clothing based on several factors, including the time of year you'll be visiting. If you're coming during winter (peak season), some of the northern islands get a little cool at night (lows in the 60s). You'll also want to pack for the various destinations and activities you'll enjoy. Good boots are ideal for jungle hiking, while pants make a good choice for a night out on the town. Opt for lightweight clothing, and plan to wear layers so you can take off a layer or two if you need to cool down.
Clothing to Avoid
While the Caribbean is a tropical destination renowned for its beaches, you'll find the people are relatively conservative when it comes to revealing clothing. Leave your scanty outfits behind. You should also understand that camouflage clothing is a no-no, and is actually illegal in some areas.
The Essentials
You'll certainly want to pack things like beach towels, toothbrushes and toothpaste, but make sure you bring plenty of sunblock and sunburn cream. The tropical sun will burn your skin far faster than what you're used to at home. Prepare yourself by having sunblock and using it religiously. A good sunburn ointment, cream or spray is also wise if you overdo it on the beach one day.
Activity Specific Items
Finally, you should pack items you'll need for any specific activities you want to enjoy. Ready to go snorkeling? Save some money on rental fees by packing your own mask, snorkel and flippers. Swimsuits, a cell phone and charger, extra batteries, your camera and other sundries also fall into this list.