Diving in St Thomas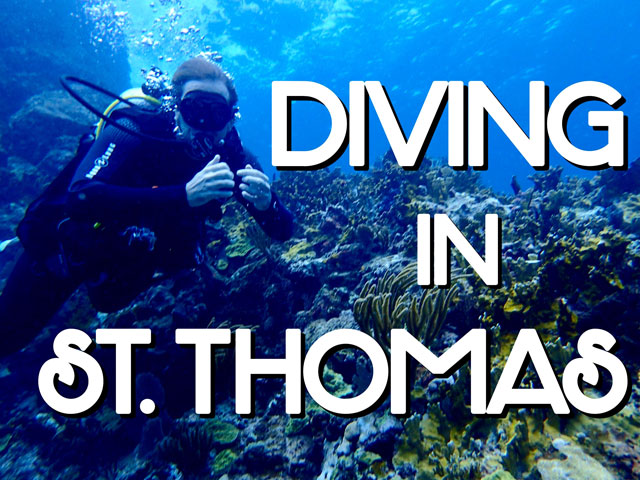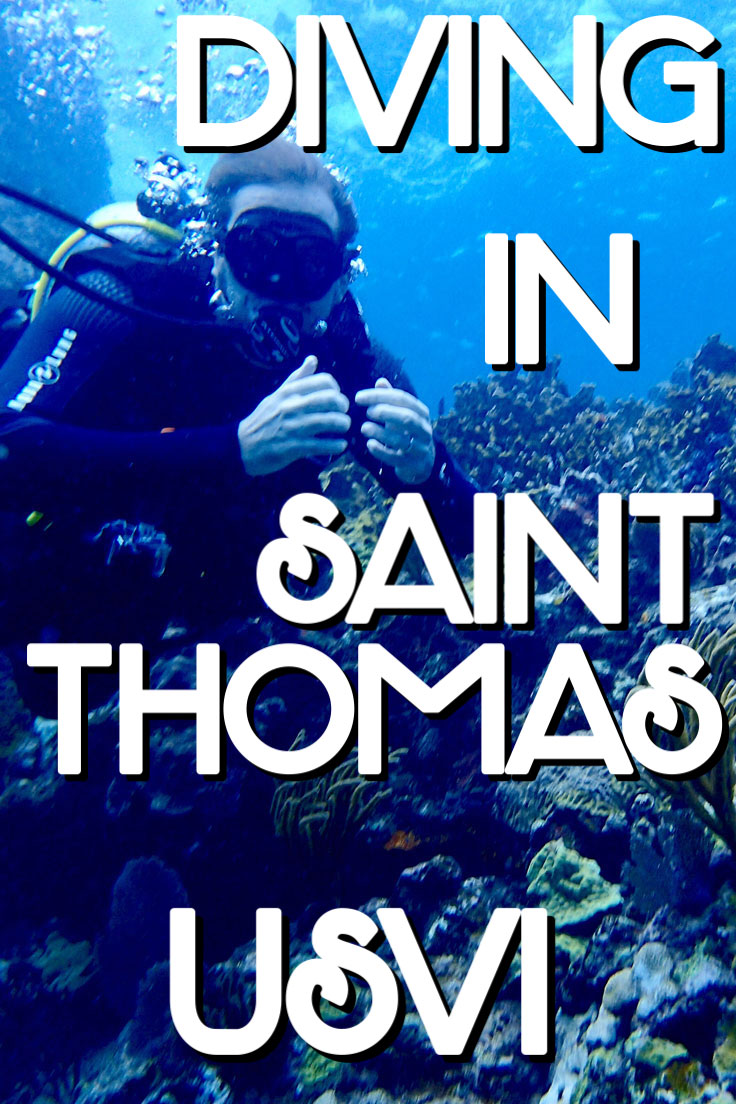 Whether you are a divemaster or you are just thinking of giving it a try, St. Thomas has a dive experience for all types of divers! Of course when it comes to diving, there's no question that a local expert is the best person to give the skinny on a diving destination. So we went to our local diving expert, Peter Jackson, to get the scoop on what diving in St. Thomas is really like and what you as a diver (newbie or expert) can expect from our crystal clear waters and unique dive sites.
How does St. Thomas compare to other diving destinations?
Many of the top diving destinations of the world are difficult to get to and the main attraction is to go for the dive. The great thing about St. Thomas is that there are tons of things to do like sailing, island hopping, and a host of other excursions. So while St. Thomas may not be well known as a diving destination, it's perfect for divers on vacation. As a US territory, St. Thomas is easily accessible with no passports required. You can bring your whole family on your trip and take them out on a dive or set aside some you time to go on more intermediate dives. USVI waters are known for clear visibility, unique sea life, great wreck sites, and a variety of terrains from reefs to volcanic structures. With thriving reefs right off the beach, St. Thomas is also the ideal spot to try diving for the first time or for rusty divers to refresh their skills.
What types of sites and marine life can divers expect to see when diving from St. Thomas?
St. Thomas and the majority of the nearby islands were created by volcanic activity millions of years ago, so the dive sites we visit have a variety of terrain from amazing volcanic structures which includes great swim throughs, volcanic tubes, and huge boulders. The waters around our dive site are also home to large areas of hard and soft corals, creating various coral mounds and natural underwater structures. Because of the many Virgin Islands, we are able to pick and choose sites based on sea and wind conditions. The many protecting islands and range of underwater terrain have given us plenty of dives sites which have spawned a huge variety of sea life. The hard corals give us all the species of fish that live and feed off the coral reefs. Favorites for divers are the photogenic angel and damsel fish. Divers may also spot a trumpet fish patiently waiting for dinner or a snowflake eel swimming snakelike through the reef looking to surprise its prey. Hard corals are also home to the solitary octopus, lobsters, hawksbill turtles, or even a sleeping nurse shark. In the sandy areas, you will often observe green turtles and southern rays feeding and for the lucky divers, the occasional watchful reef shark. The more you look, the more you will notice. Marine life have a way of blending into their surroundings, so on our dive tours, we like to go slow and encourage divers to observe the reefs natural interactions.
Where are our top diving sites?
Our dive shop location at the northeast end of the island provides easy access to dive sites on the North and South sides of the island. Our most popular dive sites are: Cow and Calf, Congo Cay, Mingo Cay, and Tunnels and Arches at Thatch Cay. Of course weather and water conditions are always a factor for where we'll dive on a particular trip, but the volcanic nature of the islands provides lots of underwater structures for a variety of site options on any given day.
What is the difference between a 1 and 2 tank dive experience?
A 1 Tank Dive is great for beginners and refreshers. You can graduate from a beach dive to a 1 tank dive from one day to the next. 1 tank dives can even be catered to uncertified divers to hit some great dive sites within the 40ft limit. These trips are about 2 hours long with 1 hour of diving.
2 Tank Dive means you choose two different dive sites on one trip for double the experience. 2 tank dives are for more experienced divers and trips run from 9am-1pm.
Be sure to visit our Scuba Diving St Thomas page for all the best diving in St. Thomas! If you have any questions about diving in St Thomas, Virgin Islands or any questions about the island, call or e-mail us for local insight!
CaribbaConnect Diving Excursions:
Discover Scuba Diving in St Thomas
Coki Beach Scuba Dive in St Thomas
1 Tank Afternoon Scuba Dive in St. Thomas
2 Tank Morning Scuba Dive in St. Thomas