A Local's Guide to St. Thomas: Sunset Cocktail Sail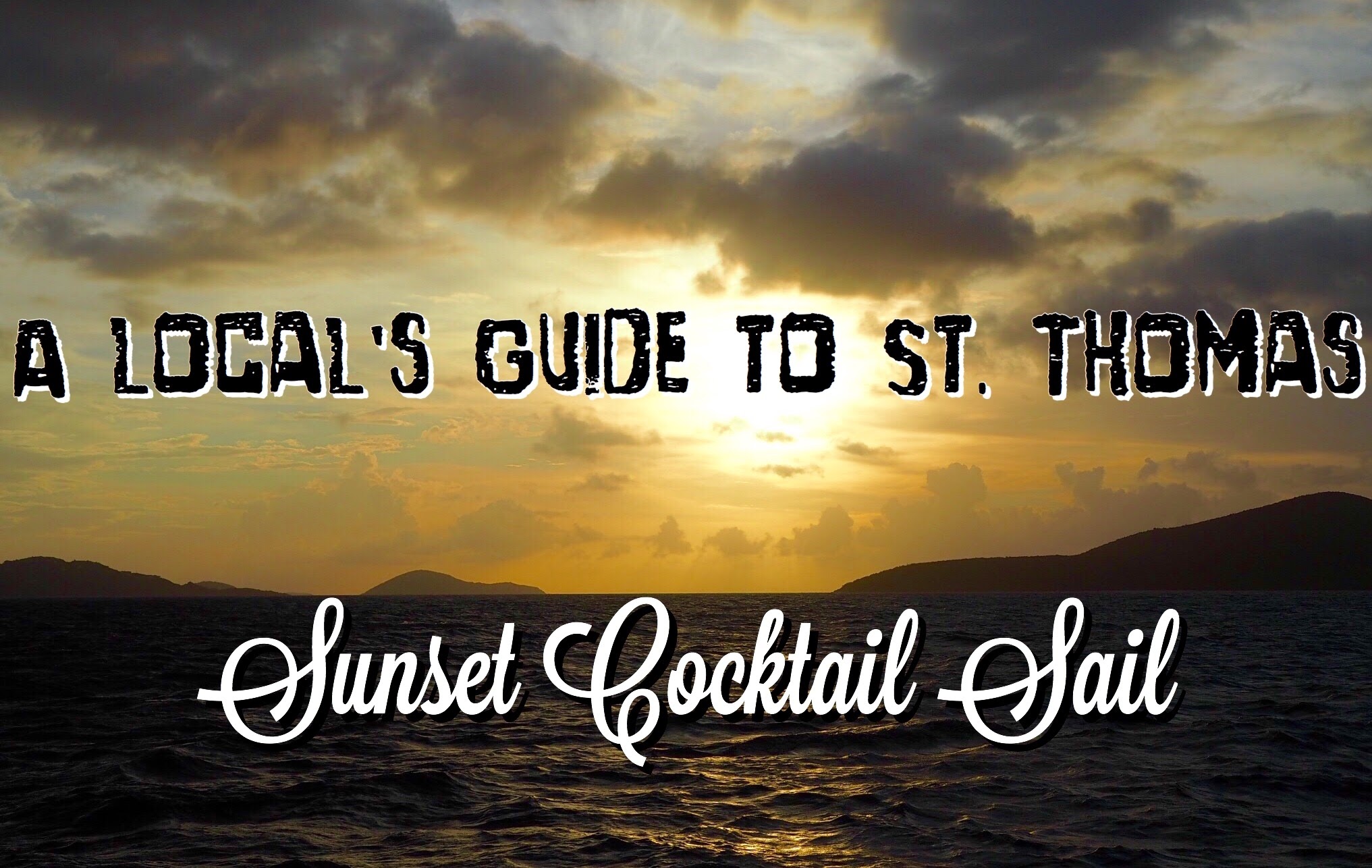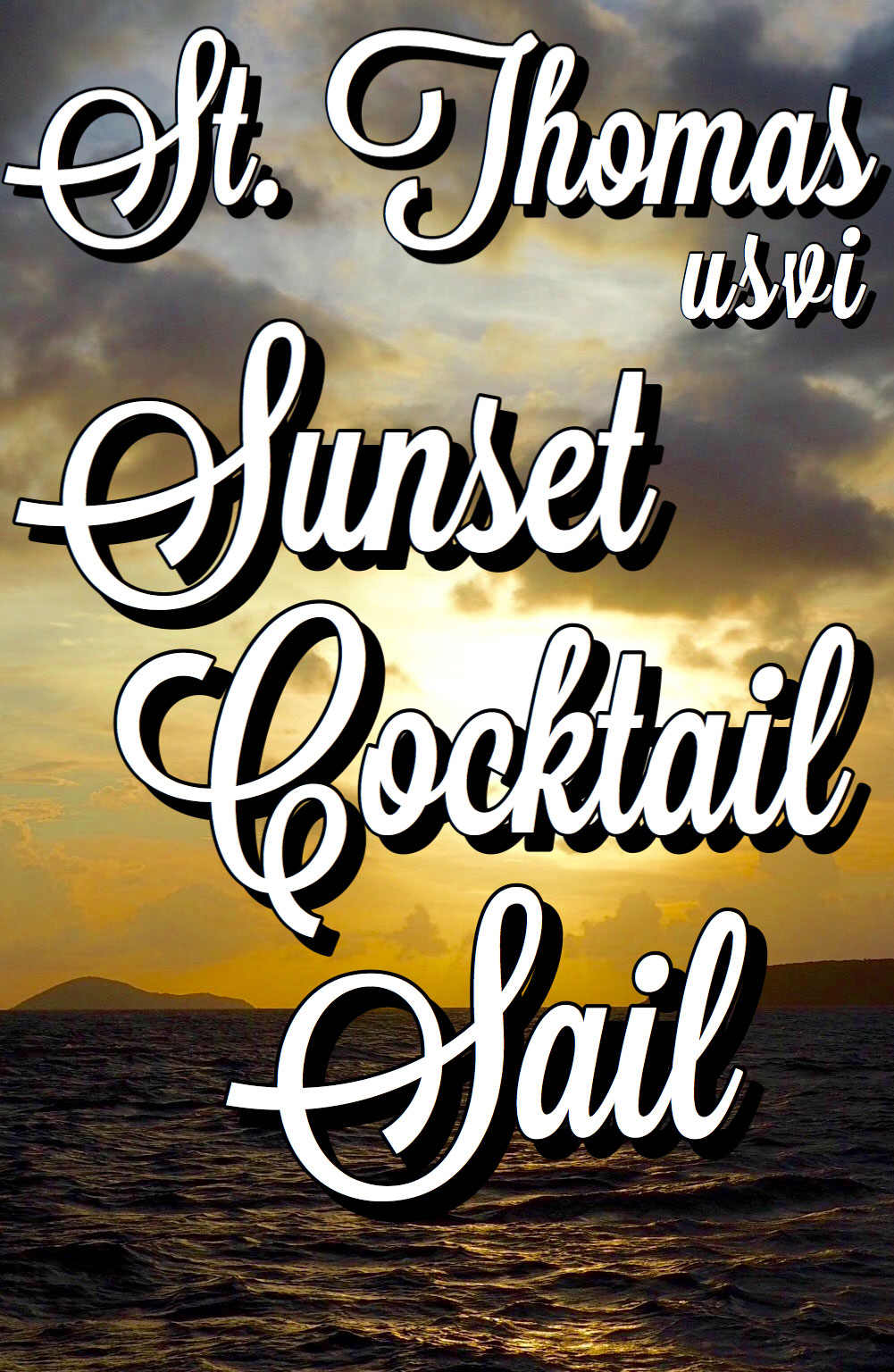 A breezy evening at sea, relaxing to island music on a sailboat, a very open bar, and a firelit Caribbean sunset as the grand finale, what's not to love? Naturally sunset sails are among my favorite things to do in the USVI. With our dear friends visiting from the States AND it being our anniversary, I couldn't think of a more perfect way to celebrate together than a sunset sail, and it was, of course, a perfect evening!
Our sail departed from Sugar Bay Resort and Spa's beautiful beach where we kicked off our shoes and embarked on a dingy ride to our evening's vessel.
While the boat was being loaded with other passengers, we decided to get our selfies in before we were sporting those windblown hairdos.
Once all passengers were loaded, Captain Ross did a light safety briefing, humorously familiarized us with the ship, and went over our hors d'oeuvres and bar selections for the evening.
Then the island music was turned up, the painkillers were poured, and we were off for an incredible evening at sea.
The views of neighboring St. John and remote cays were nothing short of spectacular alongside the gentle sway of the boat, sounds of the waves, and warm Caribbean breeze.
Throughout the sail, the first mate, Taylor, came around the boat every few minutes with a lovely vegetable crudite spread, a variety cheese tray, and crackers to enjoy.
And when the sun began to set, the sky set ablaze over the island horizon. The air was warm and light, the view was breathtaking, and the feeling of romance and relaxation was contagious.
The bar was open with painkillers, rum, vodka, gin, wine, champagne, and mixers, all unlimited and served to refill throughout the sail. No need for us to move a muscle or take our eyes off the view.
I always say the best place to be when it rains is on a boat, and Captain Ross did such a great job of avoiding the rain showers nearby. On our way back to the island, the rain was unavoidable, so we all got a little wet. The whole boat was laughing, and we even got a rainbow after it passed. That quick shower made the sail even more memorable!
The beauty, relaxation, and pure bliss found in an hour and a half at sea at the perfect sunset hour is indescribable. It's the perfect St. Thomas excursion for connecting with your lover, your friends, or even just with yourself. For me, there's nothing quite like a sunset sail experience, and when I close my eyes to find tranquility, this is often where I go. Enjoy some cocktails, have a great conversation, take in the amazing views, and let the Caribbean Sea whisk you away for a while. This is an excursion you won't want to miss on your St. Thomas vacation!
Sail Away,
Megan
CaribbaConnect Mentioned Excursions:
St. Thomas Sunset Cocktail Sail