No Passport Caribbean Holidays – The US Virgin Islands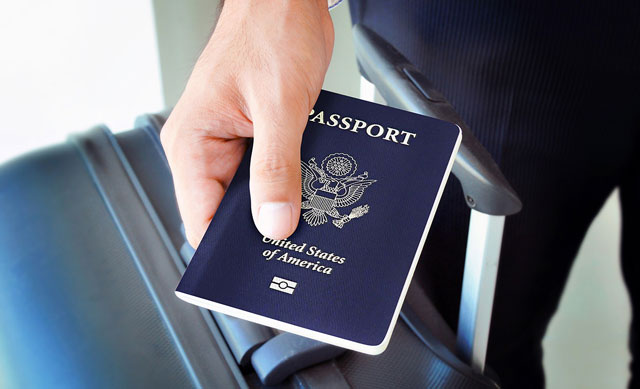 Most of the Caribbean islands or island groups are separate countries. For instance, the Bahamas is an independent commonwealth, with the British monarch as its technical head. If you plan to visit most of these islands, you'll need a passport to get in and out. However, that's not the case for all of these lovely islands. No-passport Caribbean holidays can be planned. Just visit the US Virgin Islands!
About the USVI
The US Virgin Islands are a US Territory. That means citizens of the US can travel to and from the islands without having to worry about having a passport. You can fly in and out and never have to worry about having your passport checked. Of course, if you plan to visit any of the other countries in the Caribbean, you will need a passport. If you're arriving via a cruise ship, you'll also need a passport if you plan to get off at any of the stops other than the US Virgin Islands. You should also understand that you might need a passport (or some other qualifying form of proof) to get back to the mainland. A birth certificate will work here (use a certified copy, not an original).
With that being said, visiting the USVI is not quite the same as visiting one of the states. One of the most popular things to do in the US Virgin Islands is shop. That's because you can stock up on some amazing items and not have to worry about paying customs on the way home.
Duty free shopping is a huge perk of traveling here for US citizens, but you're not free to buy as much as you want of whatever it is you're interested in. There are specific limitations on how much each person in your family can bring back to the mainland in duty-free items per month. You're allotted up to $1,600 per person per month, and you can also send up to one "gift" per day by mail back to the mainland worth $100 or less.
Duty free shopping means you'll get to save a ton of money on things like electronics, china, tobacco, liquor, crystal and a great many other things. There are plenty of places to shop in the US Virgin Islands, although Red Hook and Havensight Mall are two of the more popular destinations.
Get set for adventurous Caribbean holidays, and never worry about your passport when you travel to the US Virgin Islands.