Flying and Staying in the Caribbean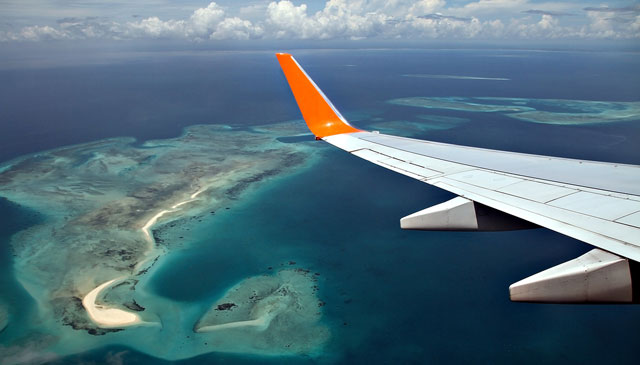 You have two choices when it comes to vacationing in the Caribbean. You can opt to take a Caribbean cruise through the eastern or western Caribbean, or you can choose a destination, fly in and stay there for the duration (you can definitely explore other areas during your stay as well). Many people opt for the cruise, simply because it's a luxurious method of travel and not something everyone's done before, but there are some advantages to flying in and staying as compared to a Caribbean cruise.
The Benefits of Staying
What's the one thing you always wish you had more of during a vacation? Chances are good that it's time. You wish you had more time to explore, to shop, to dine, to visit and to get to know these tropical destinations. With a Caribbean cruise, you get a passing acquaintance with an area. Most ports of call last a day at the very most, with the majority only lasting a few hours. That's far from enough time to really get to know the character and people of these amazing destinations.
When you choose to fly in and stay in the Caribbean, you have your entire vacation ahead of you to explore, shop, meet people, sightsee and learn. While you'll see fewer places (possibly), you'll definitely have a more in-depth, personalized experience. What might you find to enjoy? Here's just a smattering of the things you can do when you have time to explore a destination like the US Virgin Islands, the Bahamas, or Antigua.
Snorkel or Scuba Diving – You might have an hour or so to devote to water fun after you disembark from your cruise ship, but when you stay in the Caribbean, you have as much time as you want. You can spend all day, every day exploring the amazing underwater world.
Shopping – When you have an entire vacation, you can find the best deals, local handicrafts and more. You'll be able to buy the best duty free items from shops in the US Virgin Islands, avoid customs, and even send your packages back home to make the most of your allowance.
Dining – Finding the best dining spots on an island takes time. Most cruise ship passengers eat whatever's handy. When you stay in the islands, you have the chance to find the best restaurants, from local favorites to big name chains.
For your next vacation, consider staying and getting to know the people of these beautiful islands.