An Overview of Different Countries in the Caribbean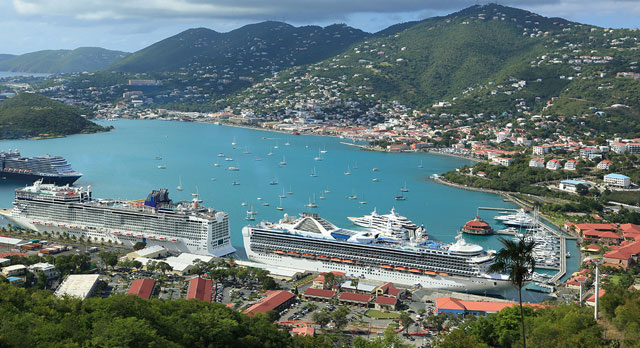 The Caribbean contains over 5,000 islands, cays, islets and reefs, and is actually made up of numerous different countries and national territories. An important part of planning your Caribbean holidays is understanding a little bit about the countries that make up the area.
The US Virgin Islands
We'll start our discussion with a look at the US Virgin Islands, the destination of choice for US citizens hoping to visit paradise without having to get a passport. The USVI is a group of several islands, with St. Thomas and St. John being two of the most popular for travelers (St. Thomas is home to Charlotte-Amelie, the capital of the USVI).
Jamaica
Jamaica has one of the longest histories of any area in the Caribbean. Claimed for Spain by Columbus himself, Jamaica is actually just one of several islands in the Greater Antilles (the third largest in the group). The famed Montego Bay can be found on Jamaica, as well. However, US travelers will need a passport to enter for their Caribbean holidays.
The Bahamas
The Bahamas consist of more than 700 islands just off the coast of Florida. An independent commonwealth under the British monarch, the Bahamas are largely flat, low-lying islands with a central rise. The highest point in the entire country is just 207 feet above sea level. The capital of the Bahamas, Nassau, is also one of the largest cities in the country.
Barbados
Part of the Lesser Antilles, Barbados covers just one island. It's 21 miles long by 14 miles wide, and actually sits outside the "hurricane belt," making it a popular Caribbean destination during hurricane season. It remains one of the more popular tourist destinations for Caribbean holidays, thanks in large part to its urbanization, as well as its white sand beaches.
Antigua
Antigua is located in the West Indies, and is actually part of the Leeward Islands. It's made up of several islands, although the largest is Antigua proper (the actual country name is Antigua and Barbuda). Yachting and sailing are popular activities here, thanks in large part to the presence of English Harbour and the reconstructed Nelson's Dockyard. The island plays host to the popular Antigua Sailing Week.
Of course, there are numerous other countries throughout the Caribbean, including the British Virgin Islands, the Turks and Caicos, and many more. It's an amazing world to explore. Make sure you have your passport ready (unless you're traveling to the US Virgin Islands), and prepare for the vacation of a lifetime.