Things To Do In San Juan With Kids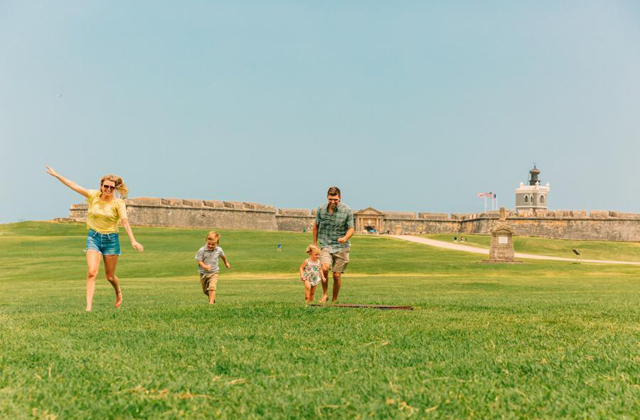 Puerto Rico is a fun destinatination and safe for kids explore the beloved charms of the island: playing on beaches, swimming in warm water, riding a horseback, visiting educational attractions and if the weather don't cooperate in your agenda there are things to do indoor, such as kart racing and museus.
Horseback Riding Tours
Explore the Caribbean beaches, Puerto Rico's countryside, mountain escapes on horseback rides. There are options where you can take a horseback ride in Puerto Rico, such as Hacienda Campo Rico, Carabalí Rainforest Park located in Río Grande, or in the northwest coast, Isabela. These rides are suited for children, singles, couples and both adults.
Carabalí Rainforest Park and Hacienda Campo Rico give you the opportunity to look at Puerto Rico's countryside and to see the stunning flora and fauna of El Yunque Rainforest. Also, in Isabela you will have a fresh breeze in the northwest coast. Book your excursion in advance, get comfortable, and enjoy the tropical paradise!
Ziplining - Toro Verde & District T-Mobile
Experience the breathtaking scenery as you soar down the line, is perfect for your kid's vacations. In Toro Verde Adventure Park. They will appreciate the beautiful landscapes and the spectacular view of the mountains of Orocovis (located in the center of the island). The park also has other tours, such as the Zipline Roller, Climbing Towers, among others for people from seven (7) years and older and minimum 4 feet. Before you go, make a reservation for you and your family.
If you don't want to go too far, there is a zipline in District T-Mobile, located 15 minutes from Old San Juan. This park is part of Toro Verde and the zipline is indoor and complete with light show and music. The park also includes the largest rock climbing in the Caribbean, perfect for beginners or rock-climbing amateurs. In addition, the park offers games machines for the enjoyment of the child, and surely for you. Your kid and you will have an incredible time.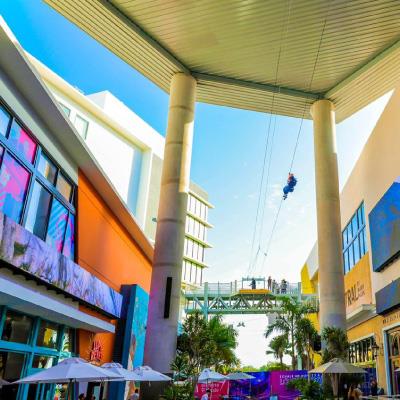 Kite in El Morro
Flying kites in El Morro is a great place for the kids to enjoy the day in Old San Juan with an open area, close to the ocean and a perfect breeze for launching chiringa (kite). If you don't know where to buy a kite, don't worry, there are small food kiosks that have a selection of kites for sale. And don't forget to try a Piragua - Puerto Riccan frozen treat shaped like a pyramid covered with your favorite fruit-flavor syrup, such as strawberry, coconut, passion fruit, among others.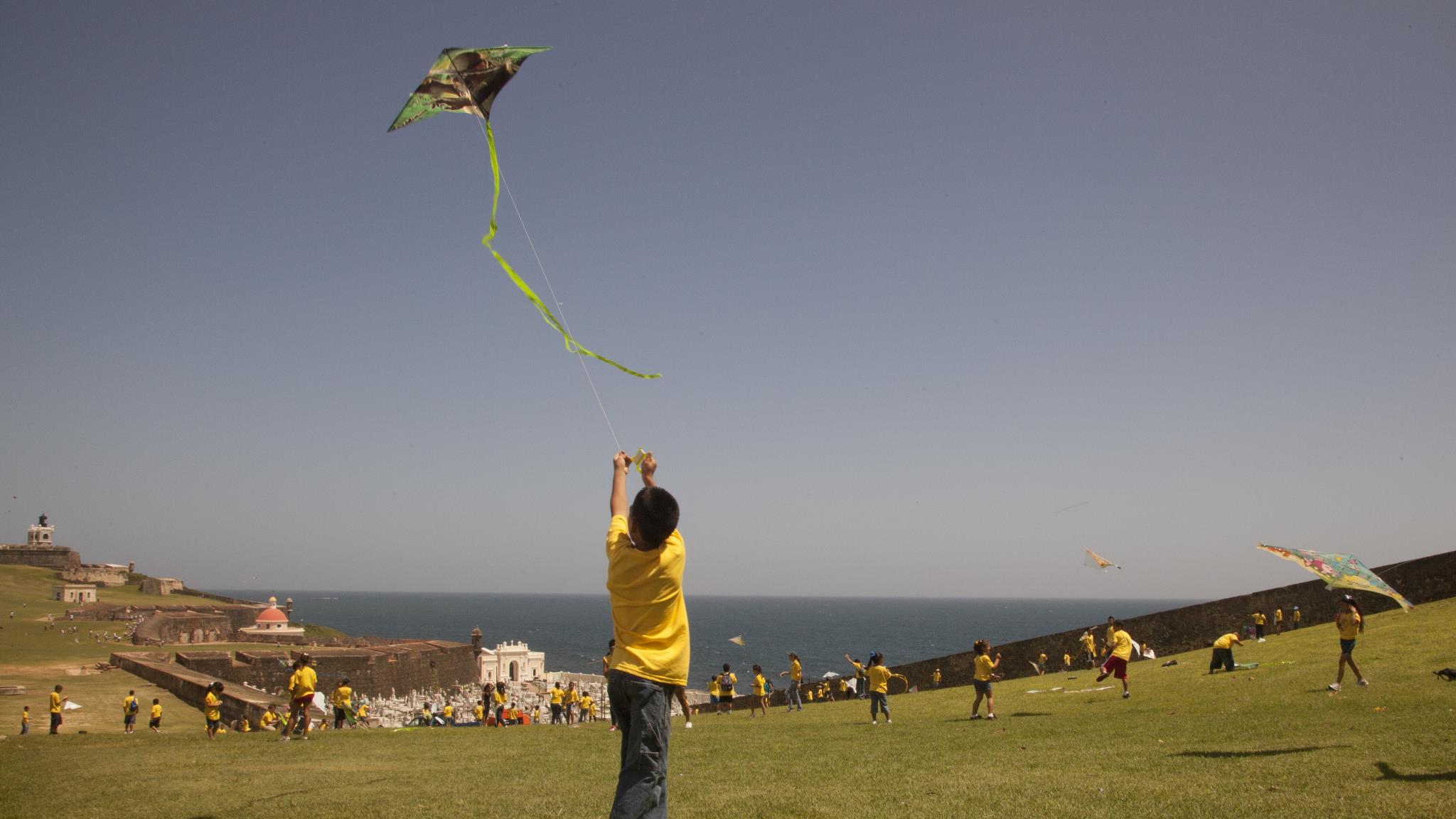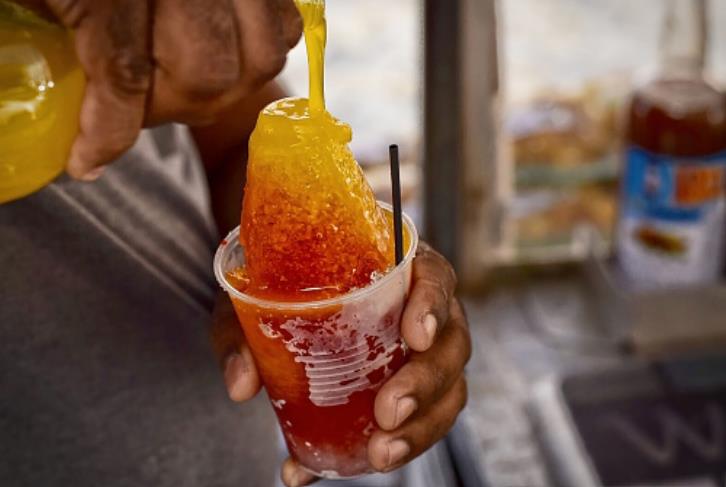 Pigeon Park
Visiting the Pigeon Park in Old San Juan is an amazing opportunity for the kids to feed the pigeons with the dried corn that is sold by a vendor in the park. Also, the park has enchanting views of the Bay of San Juan.
Indoor Kart Racing
If you like the adrenaline rush of indoor electric Kart racing you should go to the go-kart center during your vacations in Puerto Rico. The only K1 Speed in Puerto Rico counts with a 40,000 square feet track and the electric go-karts can reach up to 45 miles per hour. This is perfect for all ages, and the minimum height for children is 4' and adults' height must be at least 4'8.
Museum - Museo del Niño
Bringing the childrens to Museo del Niño, located in Carolina is a great way to educate them about volcano, marine life, mini city, transportation, energy, physics, children's room, water elements, the universe, theater, eco systems, construction, and music. On the exterior they will appreciate a real American Airlines airplane (MD-82), donated from the company, perfect for exploring. Also, kids can explore a small petting zoo and enjoy go-karts, which are big hits, located in the interior of the museum.
Beaches
In La Posita, a very quiet beach and the most popular in Piñones, you will see a long breakwaters hindering the intense Atlantic into it. Its water is calm and cool, very similar to pool water. Moreover, you can find parking in front of the beach.
Isla Verde beach is one of the best beaches in the metropolitan area, with golden-sand shores, tall palm trees, restaurants, shops, and luxury hotels. It is divided into three main beaches: Balneario de Carolina, a relaxing atmosphere and lifeguards, Alambique, relaxed but more familiar, where the kids can play beach tennis and play with the sand, and Pine Grove, is where locals go surfing. Recommendation: verify the marine condition before you choose the beach.
Educational Farm
In Puerto Rico your kid has the opportunity to enjoy an educational farm. The farm is open on weekends - Friday, Saturday, and Sunday. The child can have an opportunity to pet and feed animals, ride horses as well as play on bouncy houses among other activities offered by Villa Campestre, located 20 minutes from San Juan.
Keep experiencing the tropical paradise!