San Juan Tours - A Local's Guide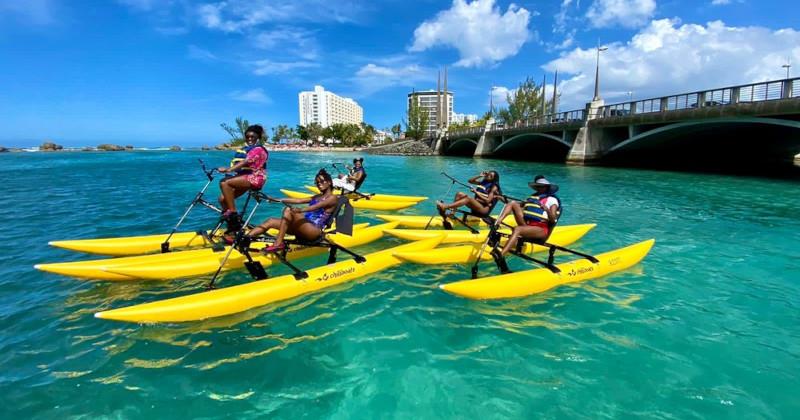 Exploring activities and Puerto Rico tours is the best way to develop your knowledge about Puerto Rican culture and history. Discover and enjoy the best waterfalls and beaches with crystal-water beaches in the Caribbean. Take a look at some adventure tours you can choose to explore the island during your vacation.
Water Bike Tour
- Get a tour in a water bike around the Condado Lagoon and learn about the rich ecosystem of Puerto Rico. If you are lucky, you might have the opportunity to see manatees, turtles, and even dolphins. Also, during the excursion you can get a glimpse of the famous hotels and structures of the Condado area. It's lovely!
KNOW- If you see manatees while swimming, diving or boating, please look, but don't touch them and avoid excess noise and splashing.
Catamaran Trip
- A visit to Puerto Rico wouldn't be complete without visiting one of the most beautiful beaches on the island. Take a Puerto Rico catamaran excursion to visit Cayo Icacos, Palomino, and Isla de Lobos where you can swim, snorkel, and enjoy some cocktails. You'll get a real sense of what it means to know the island of enchantment.
Old San Juan Tour
- Come across all of the best Puerto Rico sightseeing as your friendly local tour guide provides you with the unique history and culture of the island. The best way to experience San Juan, Puerto Rico is to bundle different points of interests. In the tour, you will see many of the island's natural features, including caves, beaches, and rivers, and listen to in-depth details about the history of beautiful Puerto Rico. This tour is a perfect introduction to Puerto Ricans and vacationers alike!
Street art galleries
- An urban art and mural initiative, called Yaucromatic, is aimed at increasing the number of visitors to Yauco. The beautiful colorful and bright artwork is geared to bring a smile to your face when you see it. Be sure to add Yauco to your list of places to stop as you travel the south coast of Puerto Rico. This mural is a perfect photo opportunity. Also, you'll see local stalls selling typical Puerto Rican handmade jewelry. You will also find a house where you can buy limber, Puerto Rican style ice cream with the texture of a popsicle but frozen in a plastic cup, with different flavors such as Passion Fruit, Coconut, Nutella, among others. Don't miss out on our famous and delicious limber.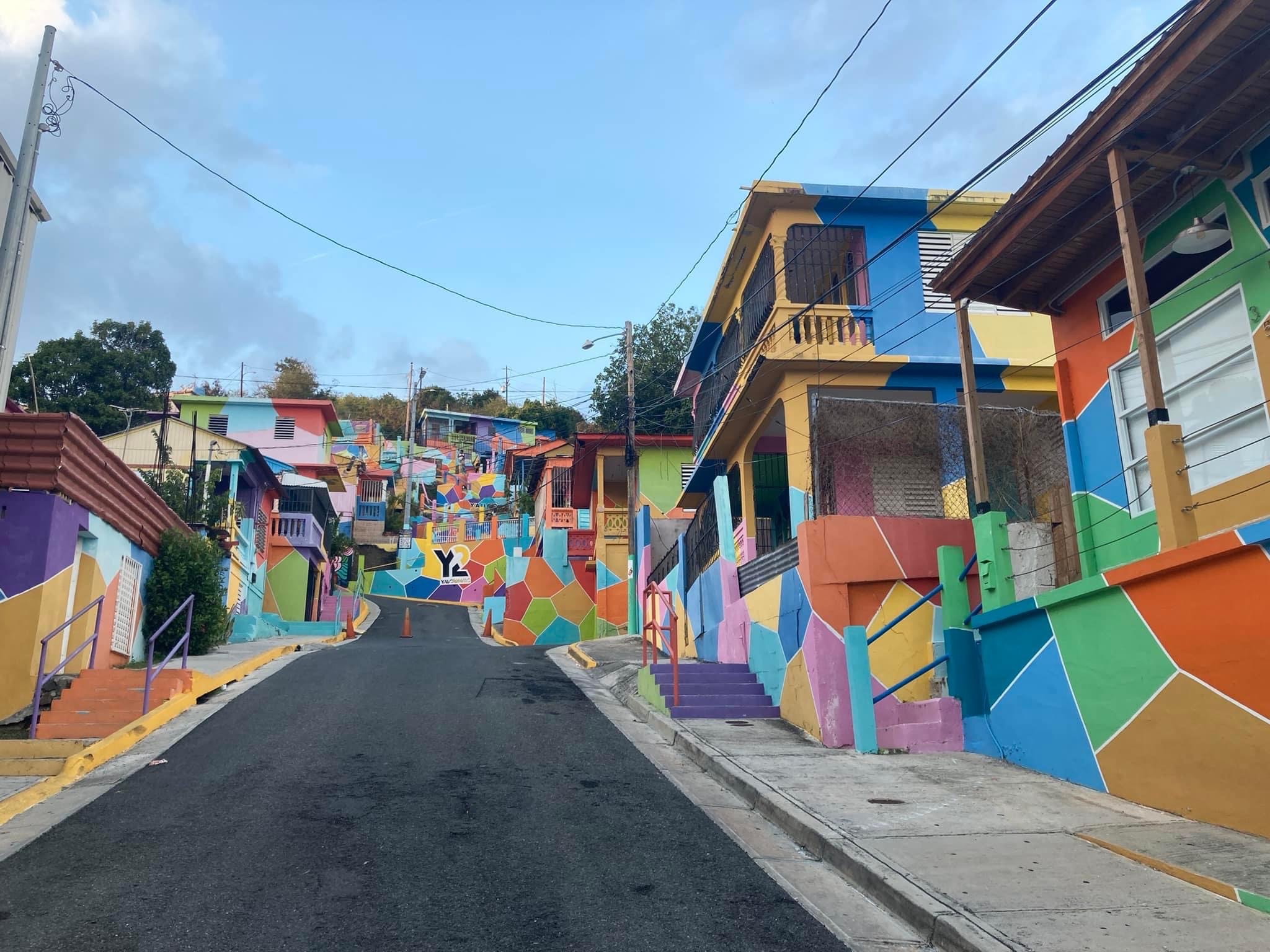 Yauco, Puerto Rico
Photo by: Enrique Villalobos
Guided Walking Tour in Ponce
- In this excursion, in the south of the island you will have the opportunity to learn about the Puerto Rican culture, starting from Ponce and the south of the island. The itinerary of this tour is: Parque de Bombas; Centro Cultural Carmen Sola de Pereira de Ponce; Museo de la Historia de Ponce; Catedral Nuestra Señora de la Guadalupe; Banco Credito y Ahorro Ponceño; and Casa Alcaldia de Ponce-City Hall. Learning, engaging, connecting, and falling in love with Puerto Rico's history, structure, and culture is the expectation from this tour.
Cueva del Indio
- Located in the northern town of Arecibo, you will find a cave called India Cave. This prehistoric rock is a magnificent cave that's surrounded by dramatic cliffs that face the Atlantic ocean. This is where you will learn about the history of the Taino Indian. Most of the cave floor is sand but has sections where you need to cross through water. The cave has parts where it's open to the air above, so you would never feel like it is indeed a cave.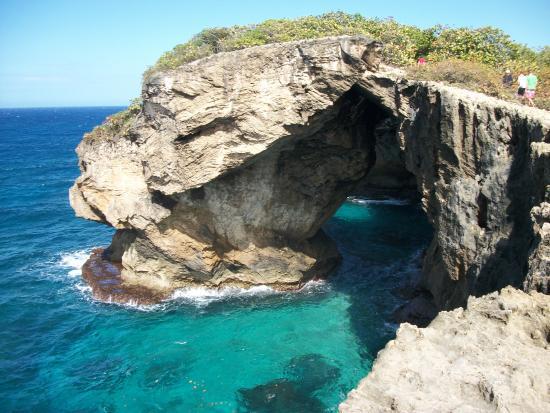 Cueva del Indio
Snorkeling in San Juan
- Swim through a body of water of Puerto Rico on a snorkeling adventure. Watch the sea turtles, tropical fish, and other spectacular aquatic life. You can also explore, with a professional diver, the beautiful underwater world of Puerto Rico. Take a GoPro or waterproof camera with you to take videos of the marine creatures.
El Yunque Rainforest and Waterfalls Tour
- El Yunque National Forest has an immersive experience of Puerto Rico's natural beauty. In this tour you will have the opportunity to explore the tropical rainforest of El Yunque, where you learn all about its remarkable biological diversity while following natural trails, rivers, and swimming in natural pools, and waterfalls. Get a guided half-day tour to learn all about the famous rainforest in the island and its flora and fauna. El Yunque is located in northeastern Puerto Rico.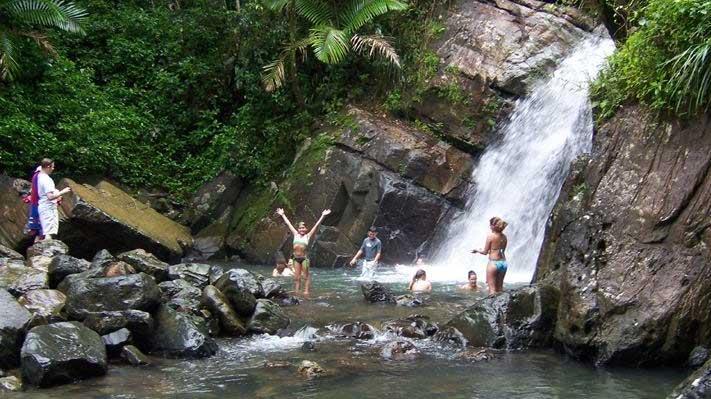 El Yunque National Rainforest

ATV Tours San Juan Puerto Rico
Getting the vibe to ATV while in Puerto Rico? This kind of adventure exposes you to the beautiful spectacular scenery of Puerto Rico's east as you go through towering trees, treads, creeks, climb hills, and coast through vast rugged rainforest terrain. This amazing experience lasts one or two hours. During the tour, you have the opportunity to stop at Memeyes River, which comes from El Yunque.
Another ATV adventure you can go to in San Juan is at Carolina (north region), where you will blast through the off road of Puerto Rican countryside. You will spend your way through the scenic landscape filled with lakes, tabletop mountains and along subtropical forests at Hacienda Cambi Rico. This tour includes round trip transportation from hotels in the San Juan area, your own vehicle, and a professional guide.
There is so much to be explored in Puerto Rico. Try to experience all the best of Puerto Rico and discover the islander way of life on a relaxing, fun, energetic island's tour!