A Local's Guide to San Juan: Know Before You Go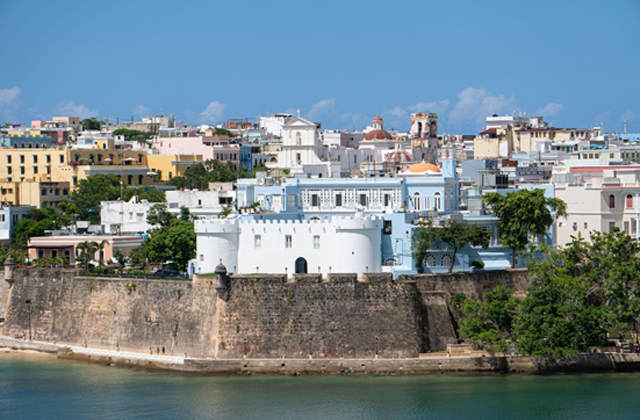 Exploring a new destination always makes the visitor nervous about a few things and sometimes the anxiety starts when traveling and even more to a place we don't know. That is why here I will give you details on how to prepare to go to Puerto Rico addressing everything from passport questions to packing tips for you to spend a lovely vacation.
Passport - United States citizens and permanent residents don't need a passport to travel to Puerto Rico. Flights to the island are like a domestic flight and require the same documentation. With a government-issued photo ID you will be fine to board a plane. Visitors who travel from other countries, including Canada, need a valid passport to land in Puerto Rico. For any excursion you have in Puerto Rico, sometimes the tour guy asks for an identification, in this case a valid photo ID is acceptable.
Currency & Gratuity - The official currency in Puerto Rico is the U.S. dollar. In this sense, you don't need to change USD dollars for your visit to the island. The majority of places, such as restaurants and shops accept major credit cards (Visa, Discover, Master Cards), however there are few places that do not accept American Express and there are venues that only accept cash (vendors in the street, shops, taxis). If you go to the mountains of the island as a tourist, you should carry cash, just in case. To withdraw cash from an ATM, the banks from Puerto Rico will charge you a fee for each transaction and remember if you travel on an international flight, inform your credit card provider that you will be in Puerto Rico.
In Puerto Rico, the island has an import use tax of 11.5% and is applicable to goods imported into the island, as well as on those produced locally, resorts and excursions. In prepared food sold by restaurants the total tax is 7%.
Airport & Transportation - The airport Luis Muñoz Marín is the largest and most accessible one in Puerto Rico, commonly known as the San Juan Airport (SJU). When you land at the airport, you will observe people in the plane clapping, which is a custom for Puerto Rican that are proud to be back on their island. Once you are on your way to pick up the luggage, there will be people who will offer you a taxi. In that way, you will be an option to take a taxi or request a ride directly in your Uber app. Uber will pick up from zones A and B from the airport and they will charge a separate airport fee. At the time of writing this article, the airport fee collected by Uber is currently $3.00. Trips in taxis around the San Juan area are metered fares. In designated areas as "tourist zones", the rates are fixed and posted. The fares are paid in cash only, to the drivers. Tolls and tips are not included and an additional fee for luggage, late-night, and airport drop-offs may be charged. Car rental services (Enterprise, Hertz, Avis, Alamo, Payless) are also available at the airport in SJU. If your flight is delayed, you should call the rental car company and explain the situation, because if you don't notify them you will lose your reservation. For travelers who are going to visit towns outside of the metro area, the best thing is to rent a car on your own and explore the island.
Cell Phone Service - Each cell phone provider has their own terms and conditions. The recommendation is to verify your plan with your provider before leaving your country. Phone plans from the U.S works in Puerto Rico. If your provider charges roaming fees, many resorts and restaurants around the island offer WI-FI for free, just ask an employee for the password. If your phone provider charges for roaming fees, you can buy a prepaid cell phone starting at $15.00 in the airport, gas station, or pharmacies. Before your travel, verify your phone provider's policy to avoid fees.
Wear & Packing Tips - Throughout the year, it is "summer season" in Puerto Rico. That means the casual outfit is the classic in the island (short pants, blouse, sandals). The classic and appropriate way to go to the beach from your resort is to wear your swimsuit, a beautiful dress above, wear your flip-flop, and don't forget your beach towel, sunglasses, and sunblock. (Sunblocks are a little expensive on the island, around $13.00 - $20.00, plus tax). If you are going to a restaurant on your way or after the beach, you need to dress up. For the dining restaurants, you can wear your comfy shorts with a beautiful blouse with your cute sandals or heels. For men, pants or shorts and a polo to a dress is perfect for a dinner, and wear your favorite footwear. If you want to hang out at a disco in a hotel, my suggestion is to check the dress code, but you can wear a cute and elegant dress and heels. For men, long pants with a polo and dress shoes. If you need to connect your steamer to iron your clothes, don't worry in Puerto Rico the receptacles or plus are standard, you don't need any converters for chargers. Consider bringing your favorite hat, sandals, sunglasses, and of course, your camera!
Island Tours - The peak season in Puerto Rico is from December to April and all og July and August, so tours during these months may be limited. The best recommendation is to reserve your excursions before your travel and make sure you receive the email confirmation. During the low season you don't need to reserve, however the recommendation is to reserve all your trips, and call the day before to confirm it (weather may change your tour). Before going on the excursion, double check what you need, some of it requires you to have sneakers or long pants, and take with you cash. If you plan to stay in Culebra island, my suggestion is to buy your ferry tickets one month before your trip, preferably round-trip. And if you are going to stay in Culebra for a few days, another recommendation is to rent a golf car at least six months before your stay (it ends quickly). In Culebra, you will find independent taxis that will charge you $5.00 each way per person.
Enjoy the island and see the surroundings!